AllCast
2.0.5.0
Cast Photos and Video from Android to TV
It is a known fact that all types of media look great when it is viewed on giant screens. Most people nowadays have large-screen TVs in their homes that are either smart themselves or hooked up to a TV streaming device. If you have such a setup at your home, then you will find this Android to TV casting app incredibly helpful. AllCast is a fun app which allows you to send videos, music, and photos that are stored on your Android device to your smart TV. It lets you enjoy all the family photos that you have clicked using your phone's camera on your TV with the whole family. Moreover, you even get to watch the videos you have stored on your phone on a large screen too.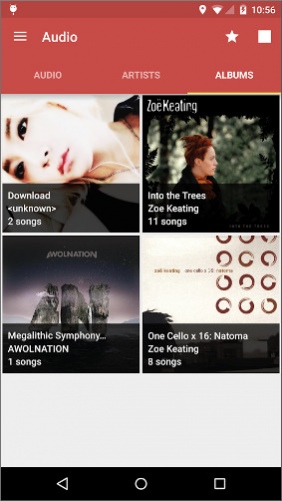 AllCast has an intuitive user interface which is backed up by a user-friendly design and layout. These features make it an extremely easy to use app which anyone can operate without encountering much trouble. You just have to power up your smart TV or streaming device and connect it to the same network as your Android device. Do make sure that the device or TV and the phone are sharing the same network because without it no connection can be made between the two. The app can automatically pick the device or the smart TV and connect with it if all goes right. Once the connection is made, you will be able to send any of your media files from the Android to TV and watch it there.
This Android to TV casting app enables you to cast all kinds of media. You can stream photos that are stored on your phone's gallery as well as videos and movies. If the internet connection is good, you won't experience any lag in the display of the movies and photos and easily view them on the big screen of your TV. In addition to the movies, photos, and videos, AllCast allows you to even stream music from your Android phones to the TV as well. You are able to stream whole albums without difficulty and can listen to each song and see their videos on the TV in HD quality. Similar to the display, you won't find any lag in the playing of the music as long as the internet connection remains stable and strong.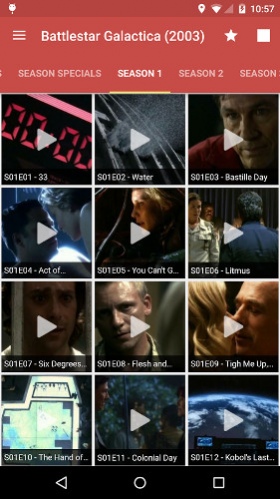 AllCast is compatible with a wide range of smart TVs and streaming devices. Whether you have an Apple smart TV or a Chromecast device, you can use this app to connect with it and stream media to it. There are many other smart TVs and streaming devices that can be used for casting media with this app. They include Amazon Fire TV, Xbox One, Xbox 360, Roku, WDTV and Smart TVs by Panasonic, Samsung and Sony. However, it is important to keep in mind that this is the free version of the app. In the free version, you are only allowed a viewing time of 5 minutes for videos and pictures. You can remove this limit by upgrading to the premium version of the app.
Features:
Intuitive user interface
User-friendly design and layout
Casts photos, videos, and music to TV
Compatible with various TV streaming devices
Conclusion:
AllCast is an app which is aimed towards people who want to view everything on the big screen of their smart TV. It enables them to cast media that they have on their Android phone to their smart TV or TV streaming device and watch it on the large screen. It is a nice app to have on your phone if you own a smart TV or streaming device and love casting media from Android to TV.
---
Add a review
Tell us your experience with
AllCast
2.0.5.0
RELATED PROGRAMS
Our Recommendations
---
---
---
---